Fabrication and overplating
Fabrication
We make to your individual requirements
Overplating
Reinforcing fragile plate with fresh steel
Steelwork
Steelwork requirements are often a result of a survey and usually tailored to the individual vessel. Instructions are best forwarded from the surveyor directly to us, to avoid any miscommunication about what is required.
Boats that need steelworks will need to be discussed in detail before booking. Every single job is unique and therefore the price is quoted based on individual requirements. We will always be open and honest about the cost, the time and the work involved, so you can make an informed decision.
P&S Marine Steelwork Services:
Overplating
Pad welding
MMA
Bespoke fabrication*
*For part replacements or repairs P&S Marine engineers can skilfully fabricate and tailor parts you may require (e.i. engine mounts or flues).
Note: It is also recommended that the work is then signed off by that same surveyor on completion.
Due to the volatility in the price of steel we provide a quote on all steelworks.
Please contact us directly with your query.
Enquire directly – Steel plate
Enquire directly – Mild steel
£ 60.00 per hour labour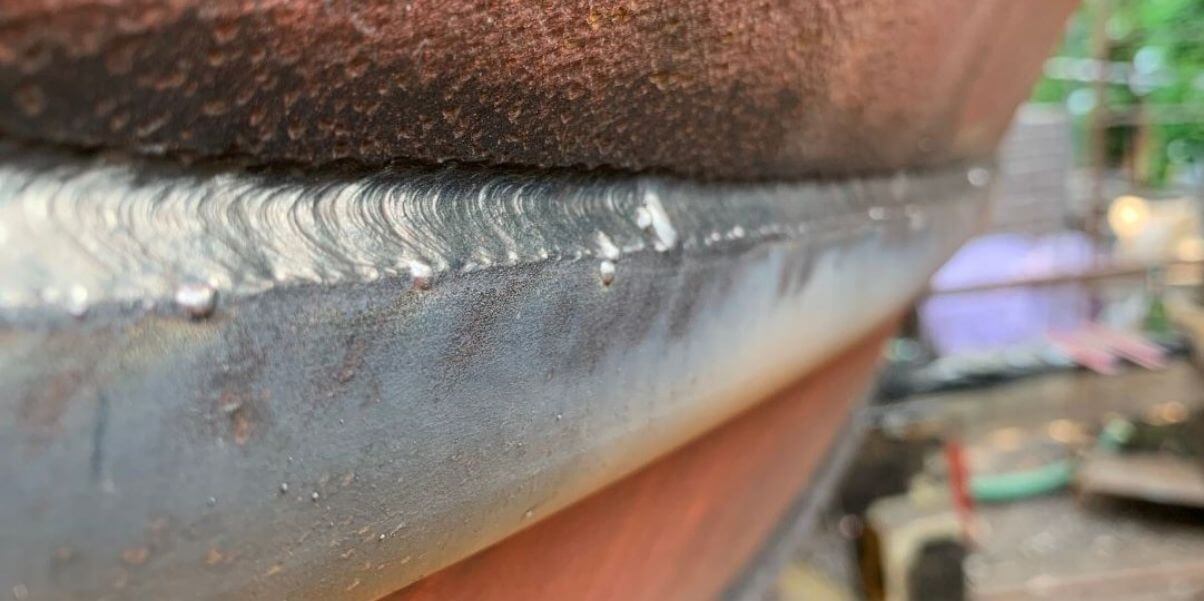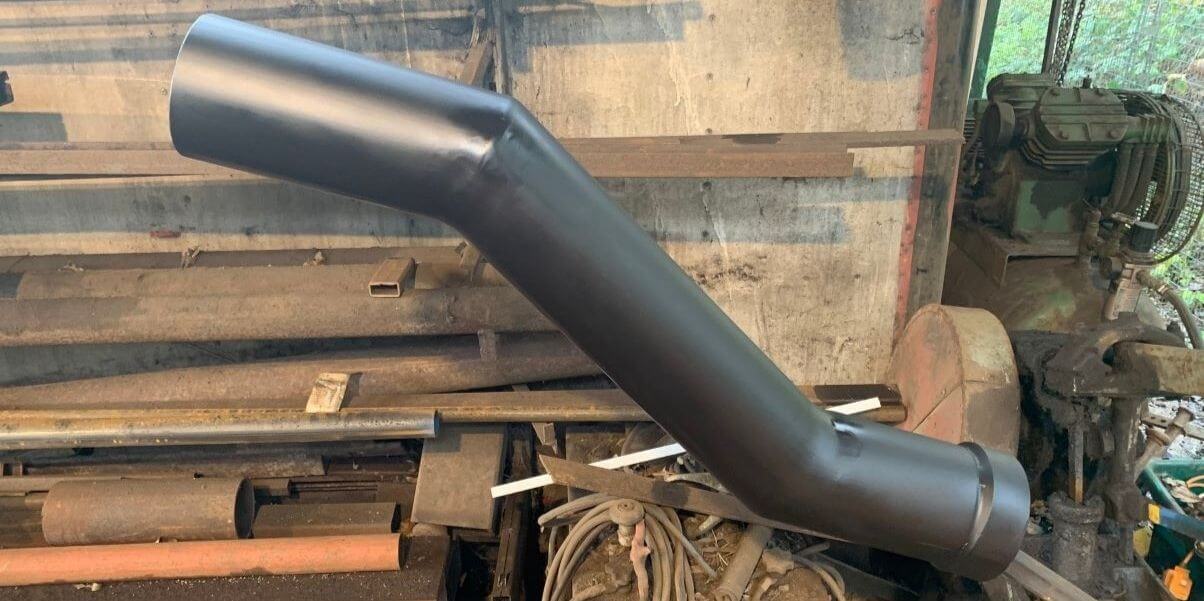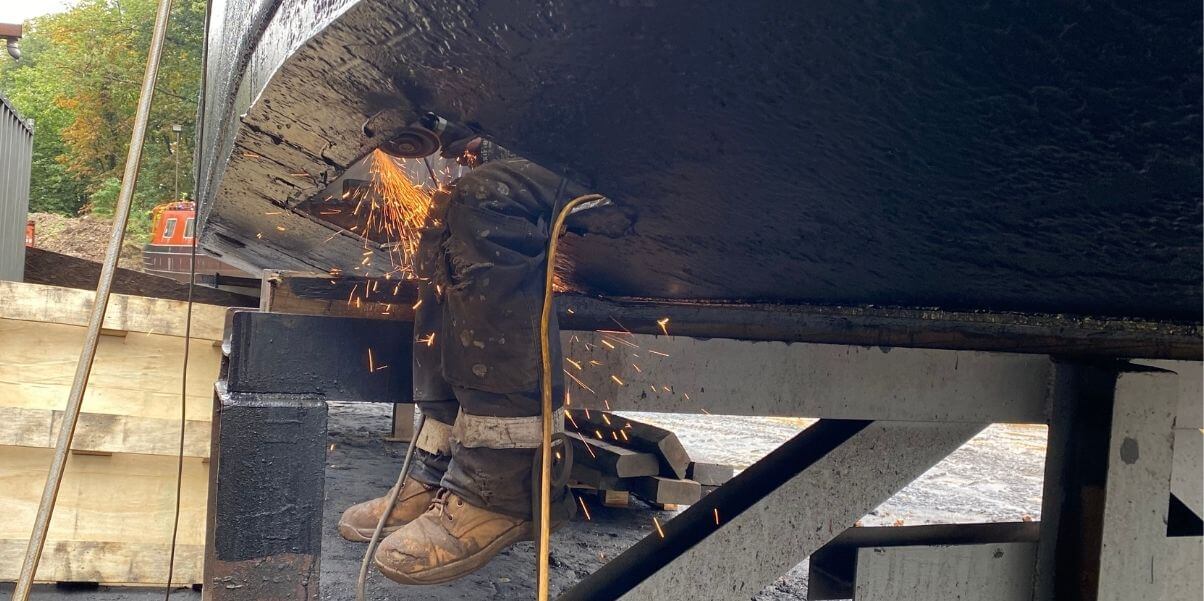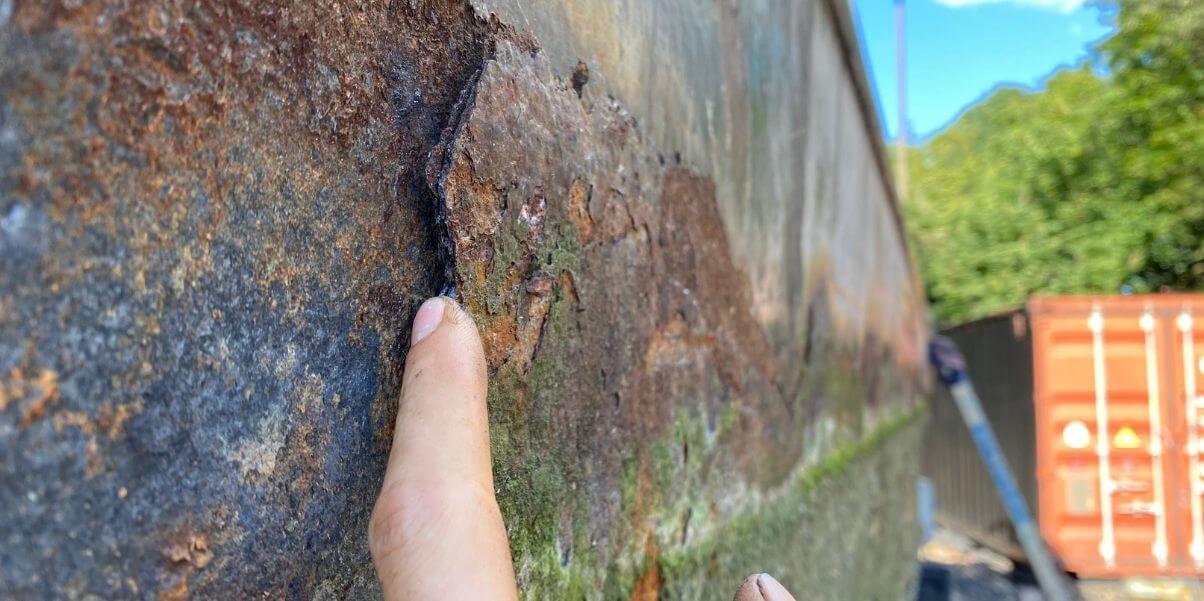 "As first timers to the conveniently situated Bridgewater Basin we felt instantly relaxed by the friendly welcome from Ralph, Gloria, Jack, Raff and the rest of the team. It was fantastic watching "Venice" being effortlessly lifted out. We were unbelievably lucky enough to book in, after agreed estimates, to have the necessary work commence forthwith even though the yard was unflappably busy. Really glad we found you, P & S Marine, thank you! (June 2022) "
Richard Cracknell
Avoiding expensive Steelwork
Working with steel is a skillful job which needs a trusted hand. Here at P&S Marine we can offer the necessary expertise and give your hull a brand new, well deserved lease of life.
Your hull is made from steel plate which loses its protective layer over time. Older boats can become thin and pitted, and as a consequence require over-plating to reinforce. This can be a full or partial hull, and will extend the life of your boat.
We work with steel plate and mild steel. Both are very very expensive! which why it is so important that you black your hull and attach anodes every 2 to 3 years.
You boats steel hull will have a much extended life if you regularly pressure wash, leaving a good clean surface to paint on the 2 coats of SML Bitumen (not Epoxy) either yourself or we do this for you.
Anodes fitted on both the sides (standard) and the baseplate (low profile) will prolong the health of your hull.
Cranage
The largest lifting capacity on the UK inland waterways
Hardstanding
Dry docking for you and your boat, and free WiFi
Engine Servicing
Smooth your sailing with consistent maintenance
Anodes
Cathodic protection for your canal boat
Hull Blacking
Two coats of SML bitumen for the hull of your vessel
Grit Blasting
Hull preparation prior to painting the base and sides
The most frequently asked questions about steelwork are answered here, but if you would like to ask an additional question please click below
GLORIA: DO NOT USE THE TOP QUESTION - IT IS INVISIBLE
How much will overplating cost?
The price of steel is changing every single day, so we can only cost your job the week of your booking. Just be aware it is an expensive job. Please contact us directly with your query. We are happy to discuss 1-2-1
How long will it take to complete a job?
This depends on each individual job. The complexity of each boats requirements means an average cost cannot be given. Each boat is unique. We would book you in for a minimum 2 week slot but it could possibly require a much longer stay.
What items can you fabricate?
Engine mounts
Solid fuel stove flues
Collars
Doors
Hatches
Cabin slides
Cabin extensions
External pipe cooling systems
How thick should my hull be?
The thickness of your hull will vary depending on the make and age of boat. Generally the base should be 10mm, the sides 6mm and the cabin 4mm. Your surveyor will tell you in detail of any thinning or pitting that needs addressing.
A hull survey will look at the general sea worthiness of the vessel including hull, propulsion and steering. This is aimed at the prospective buyer as pre-purchase survey or for an owner to gauge condition of the hull for remedial work. Ultrasonic testing can determine the amount of corrosion and damage to the hull in more detail. We always advise the buyer has a survey to ensure up to date and accurate information about the boat.
Why can you not price steel up front?
As with many items the price of steel is beyond our control. The fluctuation in cost currently is daily and so it is unfair to price too far in advance. Therefore any estimate given is likely to change very quickly. Just know that it can be a sit down moment at present. It also depends on our ability to source what you need. Remember each boat is unique. Be assured we do our very best to get you the best deal possible.